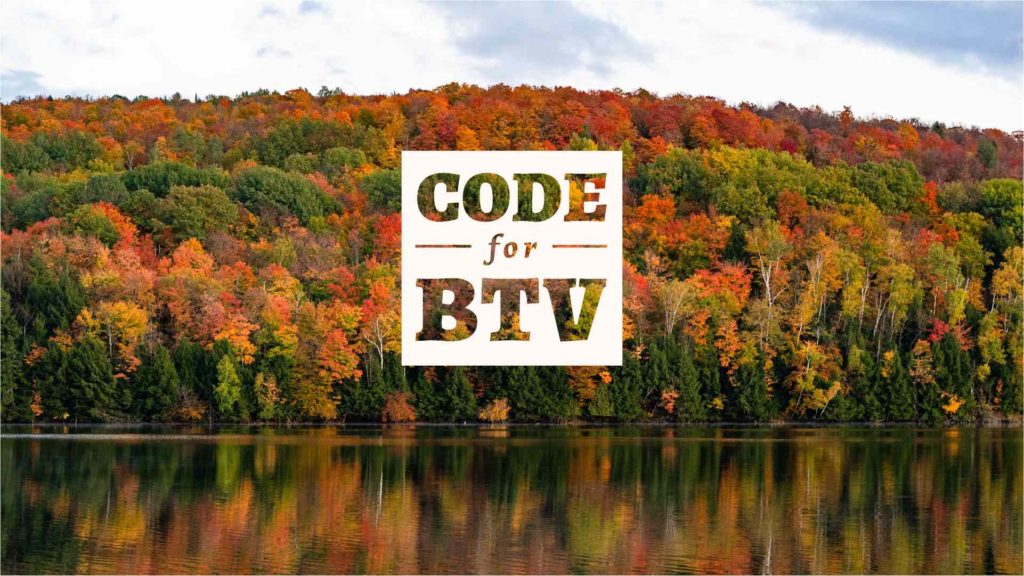 Code for BTV is an official local chapter (known as a Brigade) of the national program Code for America.  We facilitate sustainable collaborations on civic software and open data projects between coders, designers, and organizations (both governmental and non-governmental) in Vermont. Effectively, we act as a pro bono digital agency for our partners, covering all aspects of project design, development, and delivery.
While we are based in Burlington, Vermont, we strive to work on projects that ultimately have state-wide affect. Our leadership team meets in Burlington weekly, but we work our day jobs in Shelburne, Burlington, and Montpelier. Code for BTV hosts events for civic hackers to come together and work on building and reusing civic apps and support open data initiatives.
Many of our most important institutions suffer from technology problems that can be solved with relatively simple solutions, and that's what Code for BTV does. We pull together teams of volunteers that build new tools for social and civic justice organizations so their hard work goes further.
Head over to the contact page to see all the ways to get in touch, as well as links to all of our social media!
To catch up with us, please find us on MeetUp or our Slack.
You can connect by e-mailing info@codeforbtv.org as well!
There are currently no events.